Welcome to "WagnerOperas"
Welcome to the world of composer Richard Wagner. A towering figure of the 19th century, Wagner is best remembered for the operas he composed; works which changed the course of Western music, and the craft of theatrical staging.
This website is an examination of the life of this composer. It is a journey that will shed light on the man and his work, whether you are a beginner or a seasoned Wagnerite.
The World of Richard Wagner and his works
WagnerOperas NEWS: The Bayreuth Festival Begins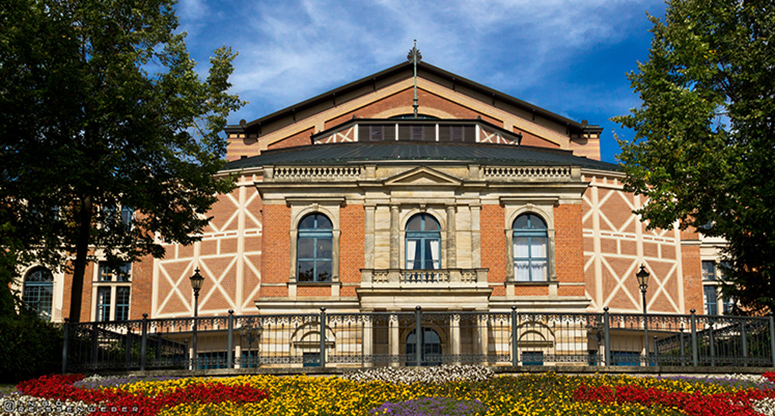 The Bayreuth Festival opens Monday, July 25 with a new production of PARSIFAL. Originally the production was under the direction of performance artist Jonathan Meese, who in the past has used Nazi symbolism in his work. He was replaced for fear that his concept would raise the ghosts of a pre-World War II Bayreuth. In addition, conductor Andris Nelsons, originally slated to lead the orchestra, has also vowed out owing to artistic differences. Does musical festspielchef Christian Thielemann have anything to do with maestro Nelsons's departure? Read all about it on my Bayreuth 2016 page by clicking HERE. Bayreuth also announced that the Frank Castorf production of Des Ring des Nibelungen will be broadcast to Europe on the Sky Arts channel. This is the first time that a live performance is broadcast from the Green Hill. There are still some tickets available for this year's Ring performances. CLICK HERE to go to the Bayreuth Festival Box Office.