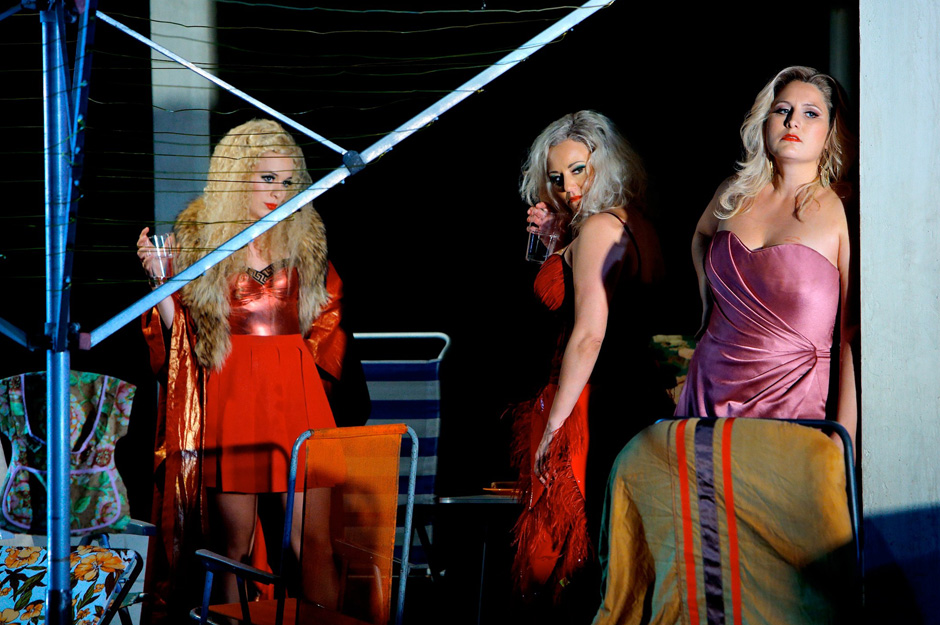 Three blonde beauties of classic films pass the time smoking, grilling sausages and splashing in the pool. They also get to look out the window from the motel where they are stranded as whores.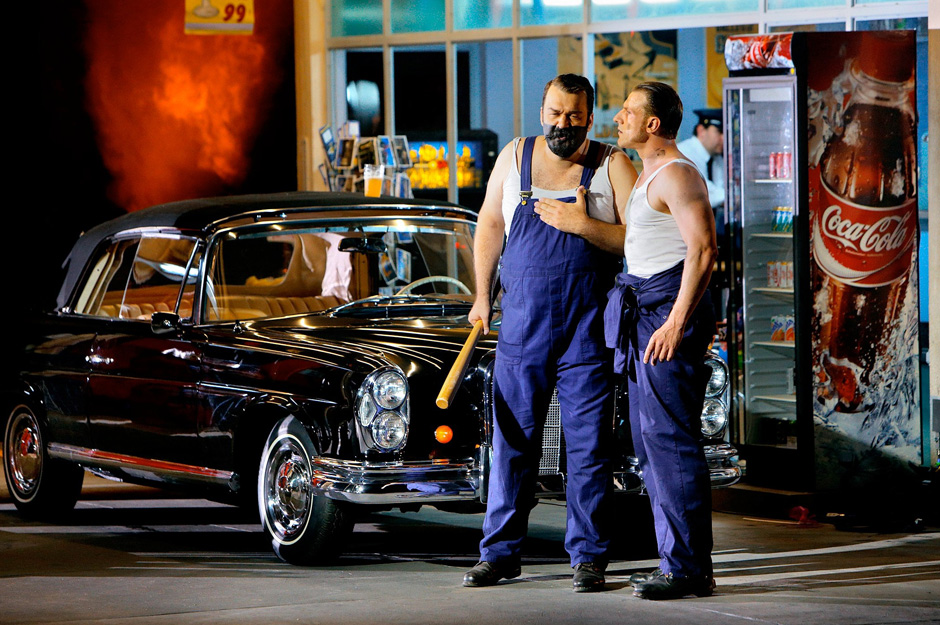 The Giants, Fasolt and Fafner, with their favorite tool of intimidation: a baseball bat
.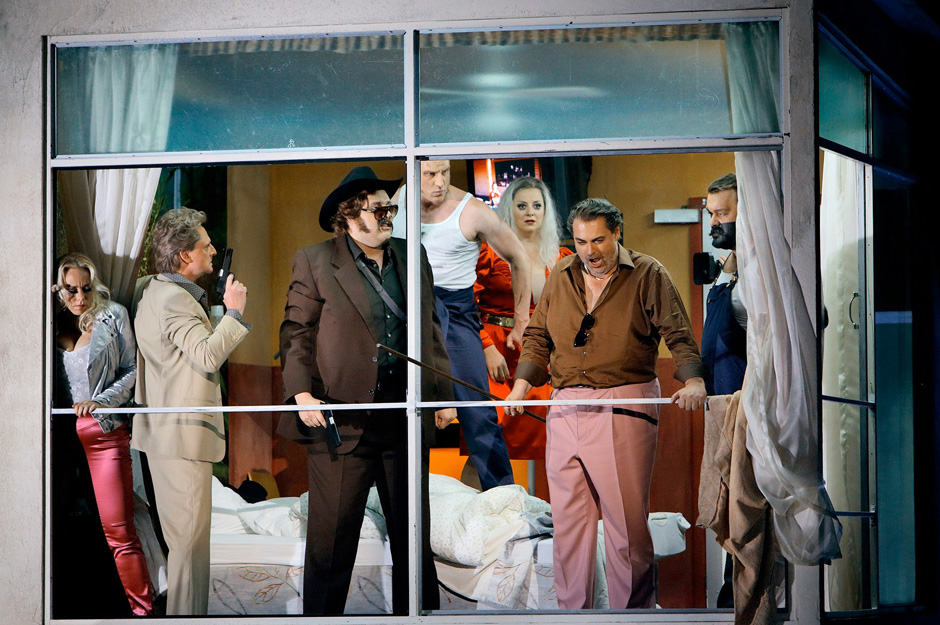 Riot in a brothel: on the far left, Freia hides from the Giants who want to kidnap her. The men with the guns are her brothers who hurried to her aid. Like all figures in Castorf's "Das Rheingold," they are sprung from American films.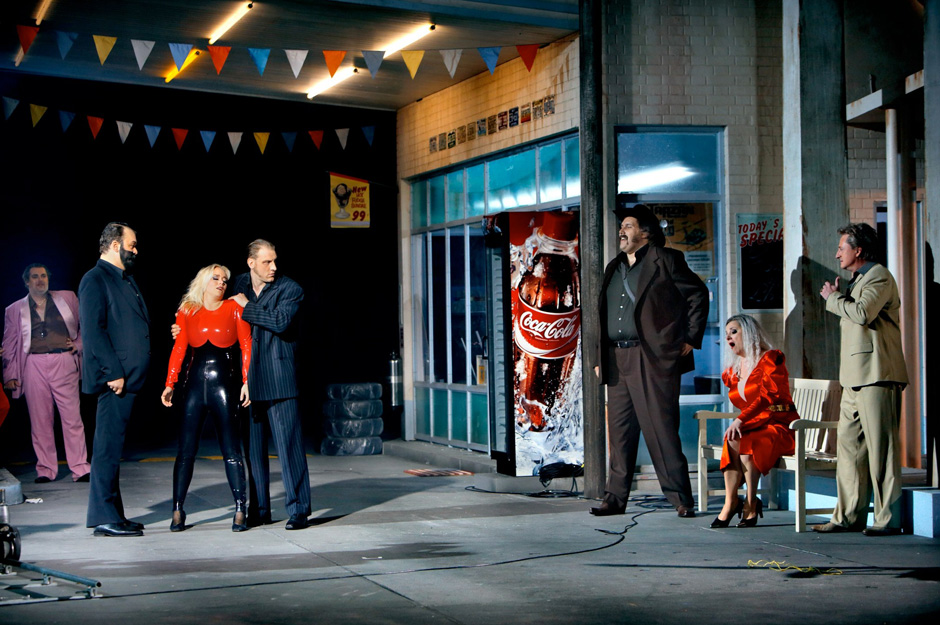 Freia, wearing a sexy latex outfit, is in the grasp of Fasolt and Fafner.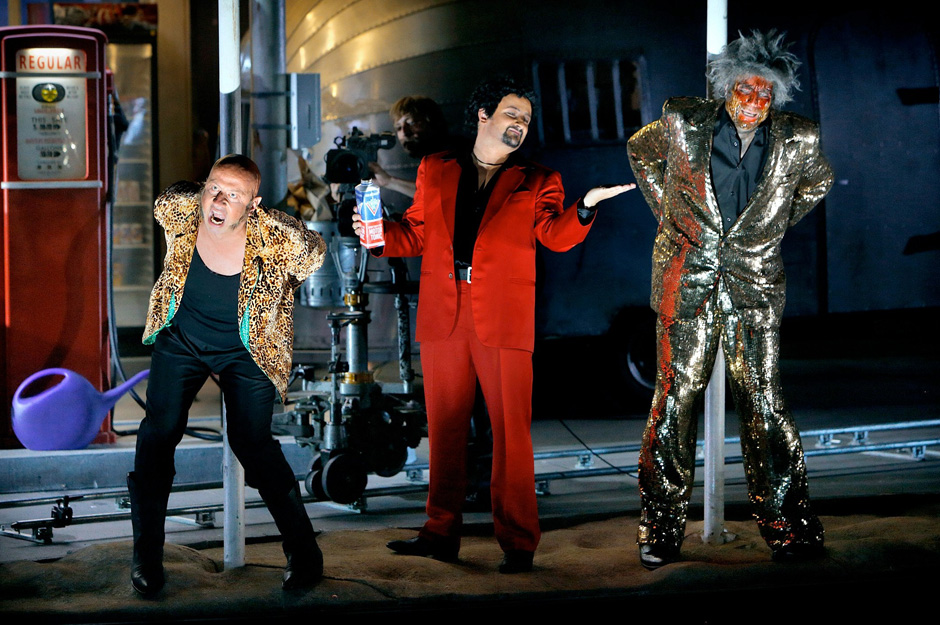 Loge drinks a carton of milk, surrounded by Alberich and Mime, who are being held prisoner.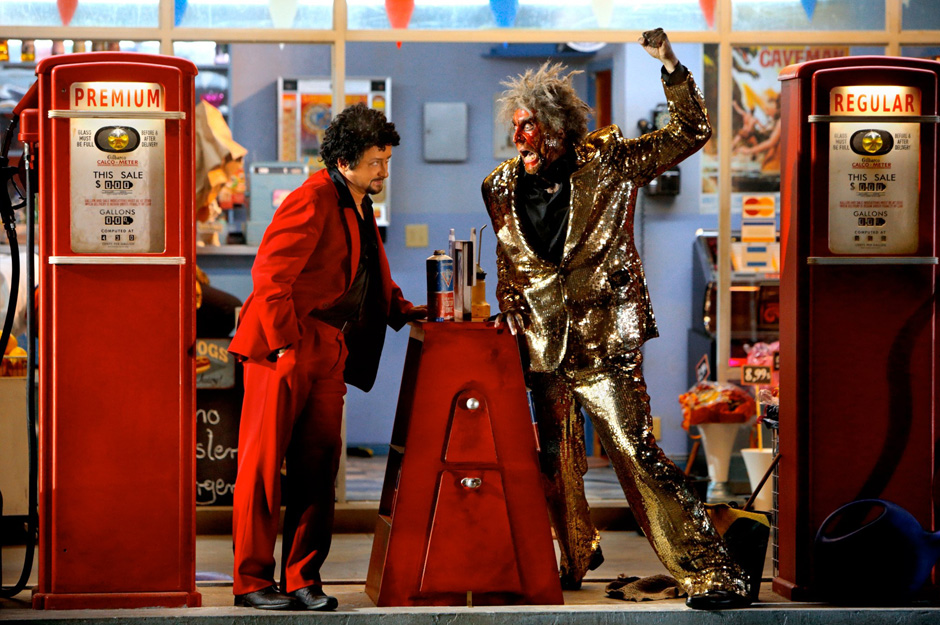 Loge and Mime in conflict: check out the spectacular gold suit that Mime wears.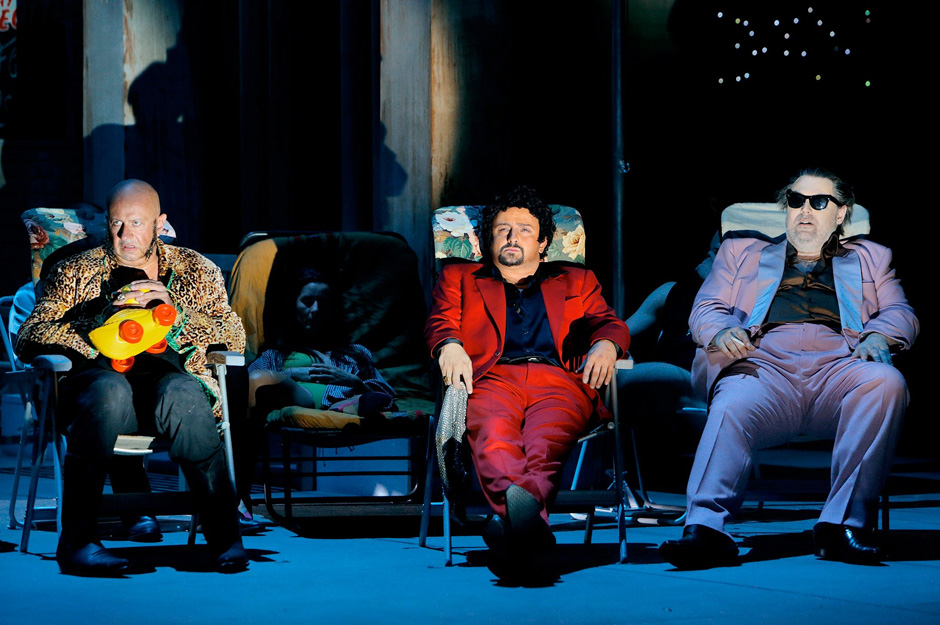 Alberich, Loge and Wotan. Alberich got the short end of the stick and is holding a rubber duck.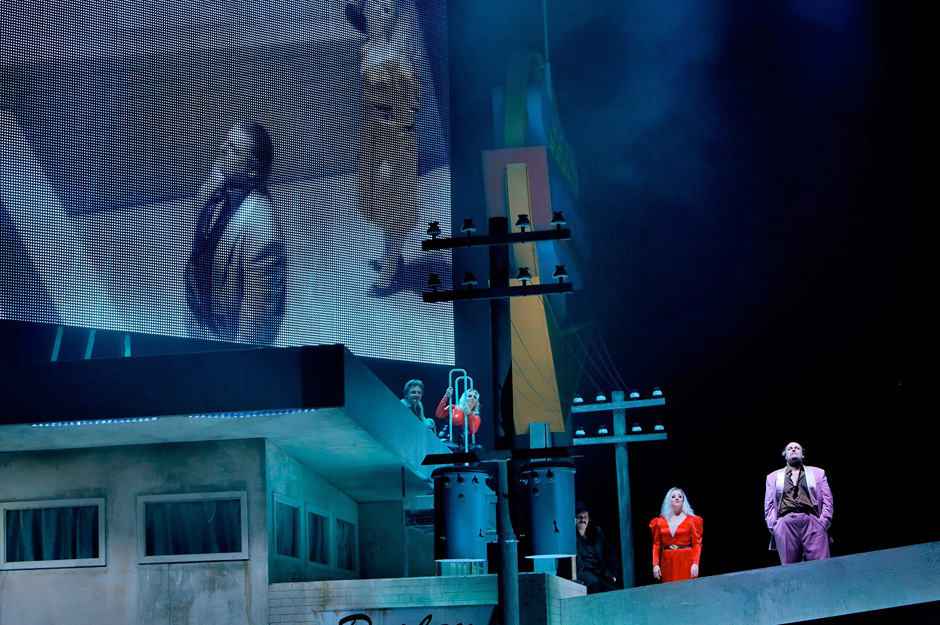 The Gods move towards Valhalla. In this production they move towards a rainbow flag (not in the picture).